Welcome to Pro Paving LLC
Call Us For Driveways, Parking Lots, Resurfacing, Chip & Seal Repair, & Asphalt Repairs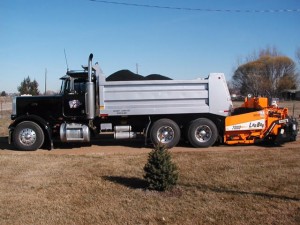 Thank you for visiting our website and for your interest in our services. Our team at Pro Paving,LLC believe in customer service, good communication and old fashioned hard work. We are a medium size company and are fully equipped to tackle a wide variety of projects. We specialize in all things asphalt, such as driveways, parking lots, private roads, sport courts, walking paths, speed bumps. We also provide total care for all your asphalt maintenance needs such as, asphalt seal coating, crack sealing, striping and so forth.
Our expertise in excavation,grading and drainage systems go hand in hand with our paving services. We offer custom driveway design, and project consultation. Our estimates are always free of cost and obligation. Give us a call to set up an appointment or to ask advice on your project!
Pro Paving LLC has built a reputation for excellence, specializing in asphalt chip & seal paving, resurfacing, patching & repair. By serving the residents of Boise for over 24 years, we have earned respect locally and are considered Specialists among paving companies in the industry.
 Deal Directly with the Owners
Pro Paving LLC is a family owned and operated business, with 24 years of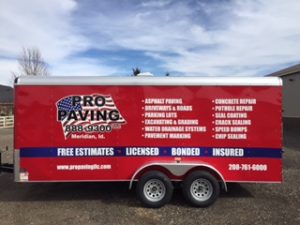 experience in paving with asphalt. When you work with Pro Paving LLC, chances are you are dealing directly with the owners of the company and we are fully licensed, bonded, and insured.
Winter Patching
So many businesses and homeowners depend on Pro Paving LLC, for winter patching and repairs.
Pro Paving LLC for the following:
Chip Sealing
Grading And Gravel Work
Patching And Speed Bumps
 Call Us Now! 208-888-9300 or fill out our online contact form.